Keep Your Grandparents
Safe and Independent
When you're a young adult, you think about certain things. "What will my profession be?" for example. "How do I know where I want to live? Who should I marry?" However, there is much more to consider than that list, such as thinking about your loved ones, including your aged grandparents.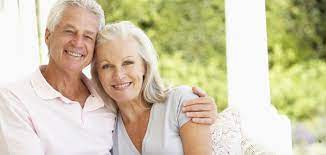 Their quality of life, especially if they live in a big city, is declining as their vision, hearing, and mobility deteriorate. Friends and relatives are often too preoccupied with their own families or occupations to pay the extra attention required to keep their older loved ones safe.

Simple Changes Around the House
People are both concerned and frustrated at the idea of their aging grandparents becoming a little forgetful or unstable on their feet. Simple modifications around the house can make a vast difference in your family and loved ones, helping them feel safer and more independent.

Start with a Home Safety Audit
A home safety audit is a comprehensive assessment of potential hazards in and around the house. Anything that could cause bodily injury, produce a fire or flooding in the home, or compromise safety by making it simple for intruders are all potential hazards.
Based on the result, you may need to make some physical changes to their living space.

These Changes May Include:
1. Decluttering your home. Throw out old clothes, expired food, and other unwanted stuff. Starting with the psychological relief, the payback from being organized is significant.

2. Provide adequate lighting. In gloomy rooms or hallways, provide some extra lighting. Residents in senior care homes can experience changes in their mood, health, and well-being because of lighting.
   ● Safety and visual performance can coexist. The elderly can see better, avoid falls, and sleep better with proper illumination.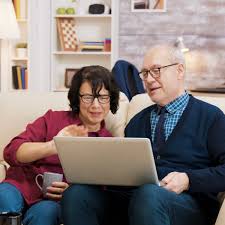 3. Keep them connected. If they don't already have one, get them a cell phone. Encourage them to use technology to stay in touch with family, doctors, and other caretakers.

4. Ensure a watchful eye is kept on them. Connect with their neighbors to look out for each other. The simplest way to curb loneliness is to have people around to support and engage them   

   ● "Social Capital" has been long known for the ties that build trust, connection, and participation. This link is important for the elderly, because both our health and our social capital decline as we age.   

5. Provide adequate security. Think of installing a security system. Apart from the primary goal of crime prevention, these security systems also give protection from risks, aid them in maintaining a more efficient home, and increase their ability to remain independent.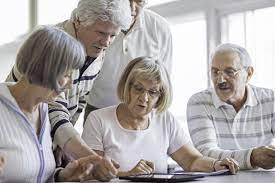 6. Educate them. If at all workable, teach them how to use shopping and meal delivery services. Technology is making life easier by the day, and you may experiment with it to see if you can extend the benefits to your grandparents as well.

You and your family may need to change your approach to caring for your grandparents as they age, but love never changes. Help your aging grandparents stay safe and independent at home.  
Who knows?  Given the opportunity, you too may someday need the same care your parents or grandparents need today!

Please share your thoughts and any response you may have in the form below.

Return to SeniorHealthyLifestyles.com

Your second block of text...