Income Options for Retirees
You are nearing retirement and wondering what it will look like for you.  What will you do with all of the extra time?  Knocking around the house will soon be boring.   What will you do with all that extra time?  Maybe you are part of the fortunate few who are able to travel and do whatever you wish without stressing about finances.
The rest of us need a well-conceived plan to live the life we desire in spite of the loss of income from our regular, daily jobs.  Many people successfully navigate these challenging waters and become able to replace or even increase their income from their earlier, working years.
   Freelancing or consulting in your field of expertise. You can use your acquired skills, experience, and knowledge to work on projects for clients who need your services.  Listed below are sites rich with possible opportunities to get you started
Upwork.com suggests many ideas and sources of information.

Guru.com  is another source for ideas to find retirement work opportunities you might find useful information to help you find ways to find work that is useful and enjoyable.
Freelancer.com  Go to the site and click "Browse jobs" to explore more possibilities to aid in your search.
Would you be interested in tutoring or teaching?  Check these out:
Getsetup.com is A place for older adults to learn useful skills and explore interests.
Udemy.com  offers a place to learn or teach your knowledge to others online.

Varsity Tutors Another possibility to learn or teach your skills.

Skill Share is a place to learn new skills.

Checkmate is an online learning platform to explore learning possibilities,
Become a part-time animal caretaker.
Rover.com  offers possibilities for pet-sitting animals in your area,

Local pet walking   Maybe you love animals and have spare time, you can take care of pets in your vicinity. You can walk, groom, feed and spend time with them, and earn money from their owners.
Are you looking for something a bit more passive?  Rent out space in your home or garage.  If you have extra space in your property that you don't use, you can rent it out to people who need it. You can rent out a room, a parking spot, a storage unit, or even your entire home.  Check out some possibilities below.
VRBO offers more options to rent your home or find other rentals.

Neighbor lets you find rental space or list your storage place in your own neighborhood.

Spacer helps you find a place to rent or to park your vehicle anyplace in the US.
Would you like to create things and sell them online?  Maybe you have a hobby or a passion to create things.  You can then sell them online and use your creativity to earn money.  Items such as art, jewelry, crafts, clothing, books, or anything else people might want to buy.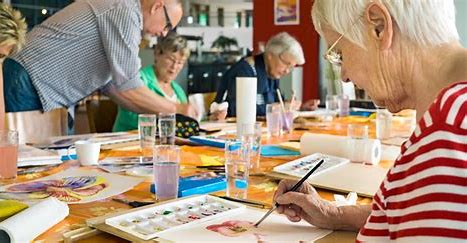 Etsy is often used for just such purposes.
eBay is another possibility.

Shopify is used by many to market their own products.

Amazon is still another option for you to consider.
 Try freelance editing jobs. Do you have a good command of grammar, spelling, and punctuation?  If so,  you can work as a freelance editor and proofread various types of documents, such as books, articles, resumes, or reports.
Flexjobs suggests ways of editing others' work from the comfort of your own home.
Scribendi is another source to find remote work from home.

Upwork has many freelance job choices.
If you have the knowledge or experience, you may wish to apply to your local school board to become a substitute or part-time teacher.
Do you know your city well and are passionate about sharing its culture and history?  Consider becoming a local tour guide.
Tours by Locals will help you get started.
Have a car and a smartphone?  You may wish to deliver items like food or other items.  Try these:
Hopefully, you now see several opportunities available to you to generate a good income in your retirement years.  These suggestions may provide an income to meet your needs and give you the options you need to live the lifestyle you seek.
Please share your thoughts and any response you may have in the form below.

Return to SeniorHealthyLifestyles.com