Our Jaunt to the Mainland
Dianne and I just returned from a quick, four-day trip to Lake Havasu City in Arizona.  One of Dianne's granddaughters had recently announced that her wedding would take place there, and so we were off to an adventurous weekend.  
As you can imagine, the climate in Arizona in the winter differs widely from the climate in Hawaii.  In Kauai, the morning temperature in February can plummet to 60 degrees (although it seldom gets that cool),  while in Lake Havasu City, it can drop to 40 degrees, though it quickly warms up to 70 degrees.
Quite frankly, I was not all that eager to leave Hawaii, but Dianne feels that supporting family relationships is very important, and I have come to wholeheartedly agree.  It was a great time together with the family.  Even this senior can still learn.
We flew from Kauai to Oakland, CA, and from there caught a connecting flight to Las Vegas, Nevada.  From Las Vegas, it was a two-and-a-half-hour drive to Lake Havasu City.
The differing topography from Hawaii to Lake Havasu City could hardly be more divergent--Hawaii, with its rich foliage of flowering green plant life, versus Lake Havasu with its dry, barren, rocky soil.
Actually, plant life in that portion of Arizona was pretty much nonexistent, except where it was specifically landscaped and nourished with a regular supply of water.
The actual wedding took place outdoors by Lake Havasu.  It was a beautiful setting and just the setting the bride and groom desired.  It was attended by family and close friends.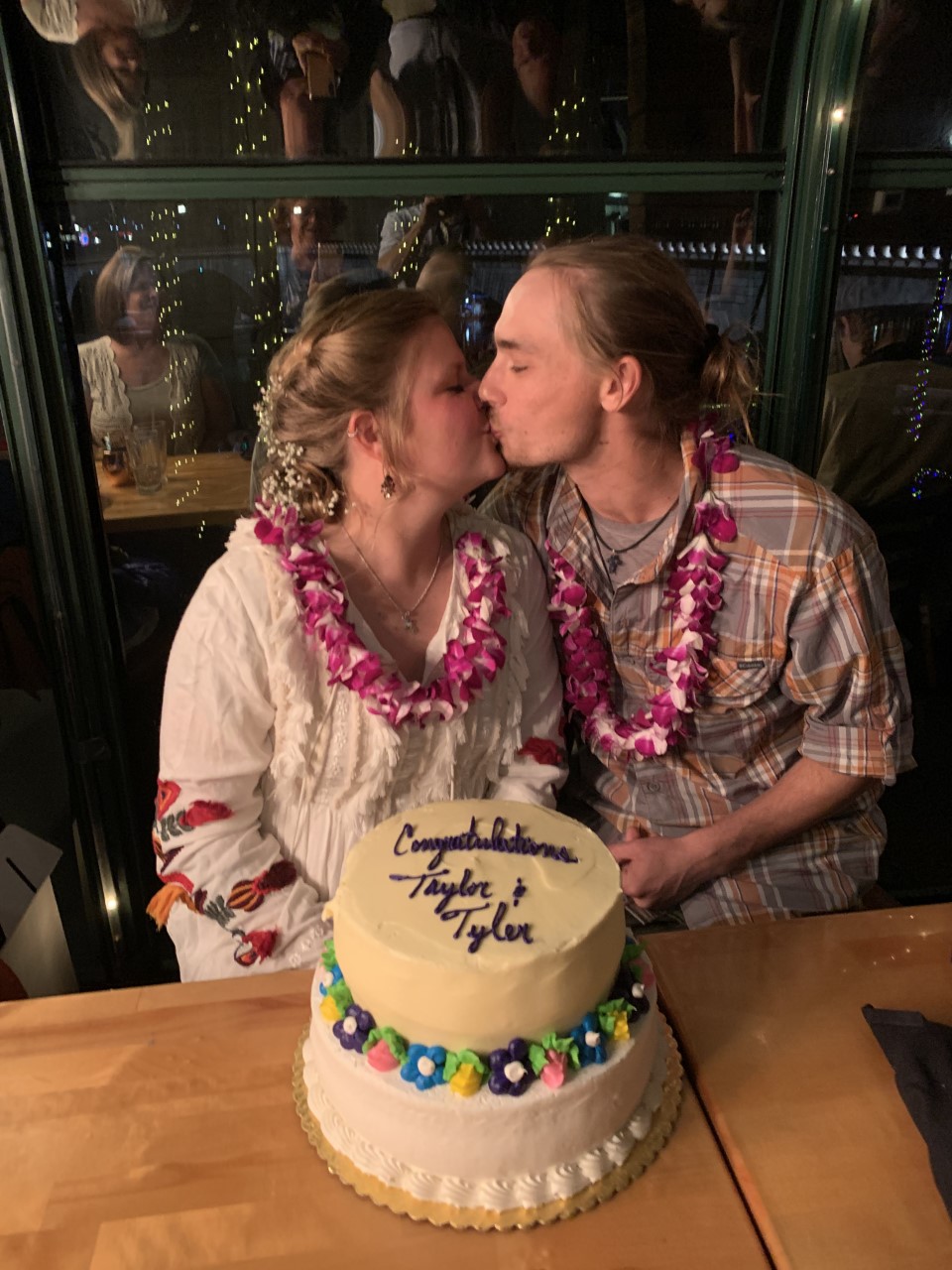 Afterward, a few in attendance gathered for a celebratory supper at a local restaurant and enjoyed a delicious meal together.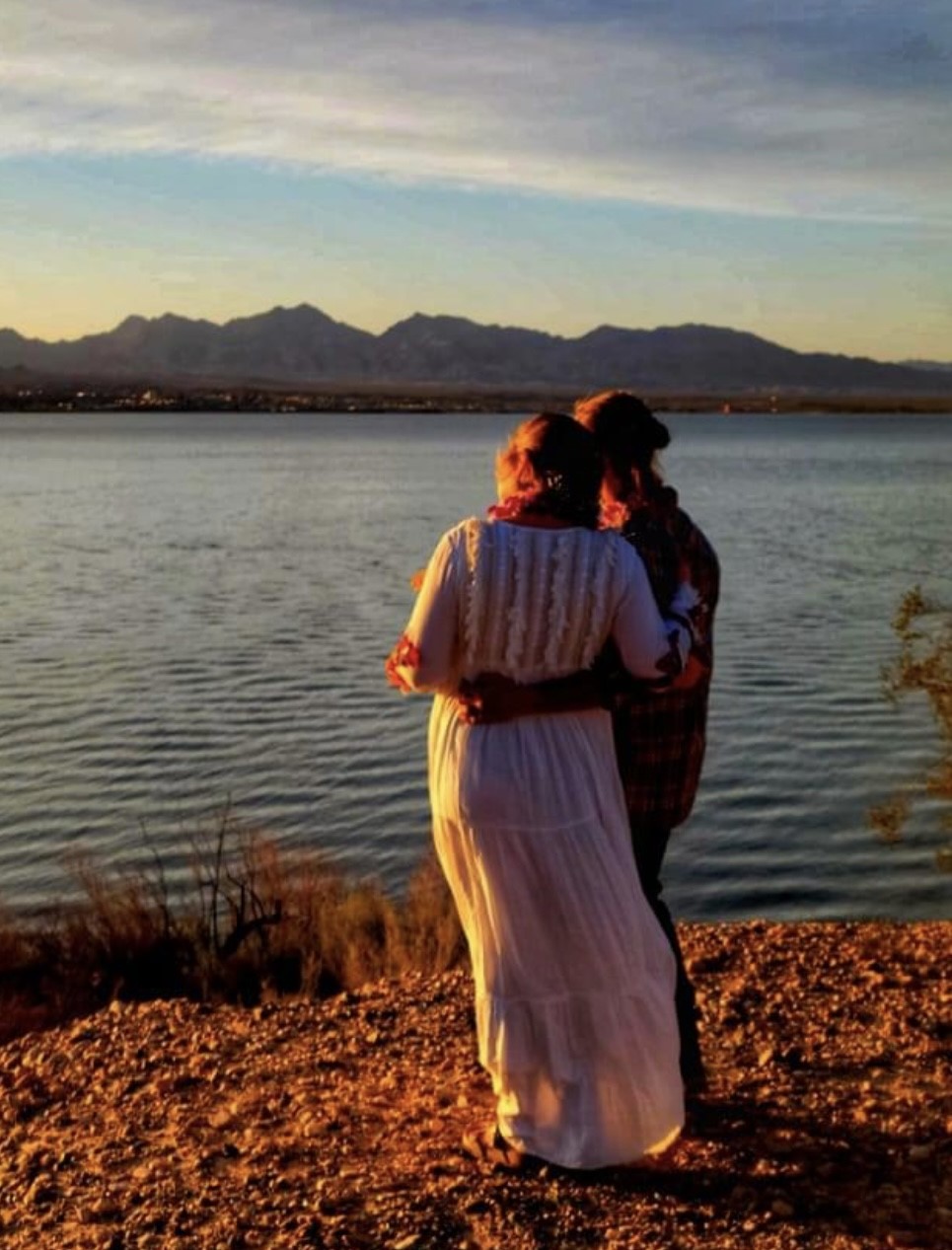 While in Lake Havasu City, we did notice the London Bridge.  It's really not a big deal except that it was disassembled in London and sent brick by brick to Lake Havasu City.  I guess that's what a rich person does when he/she has more money on hand than they know how handle.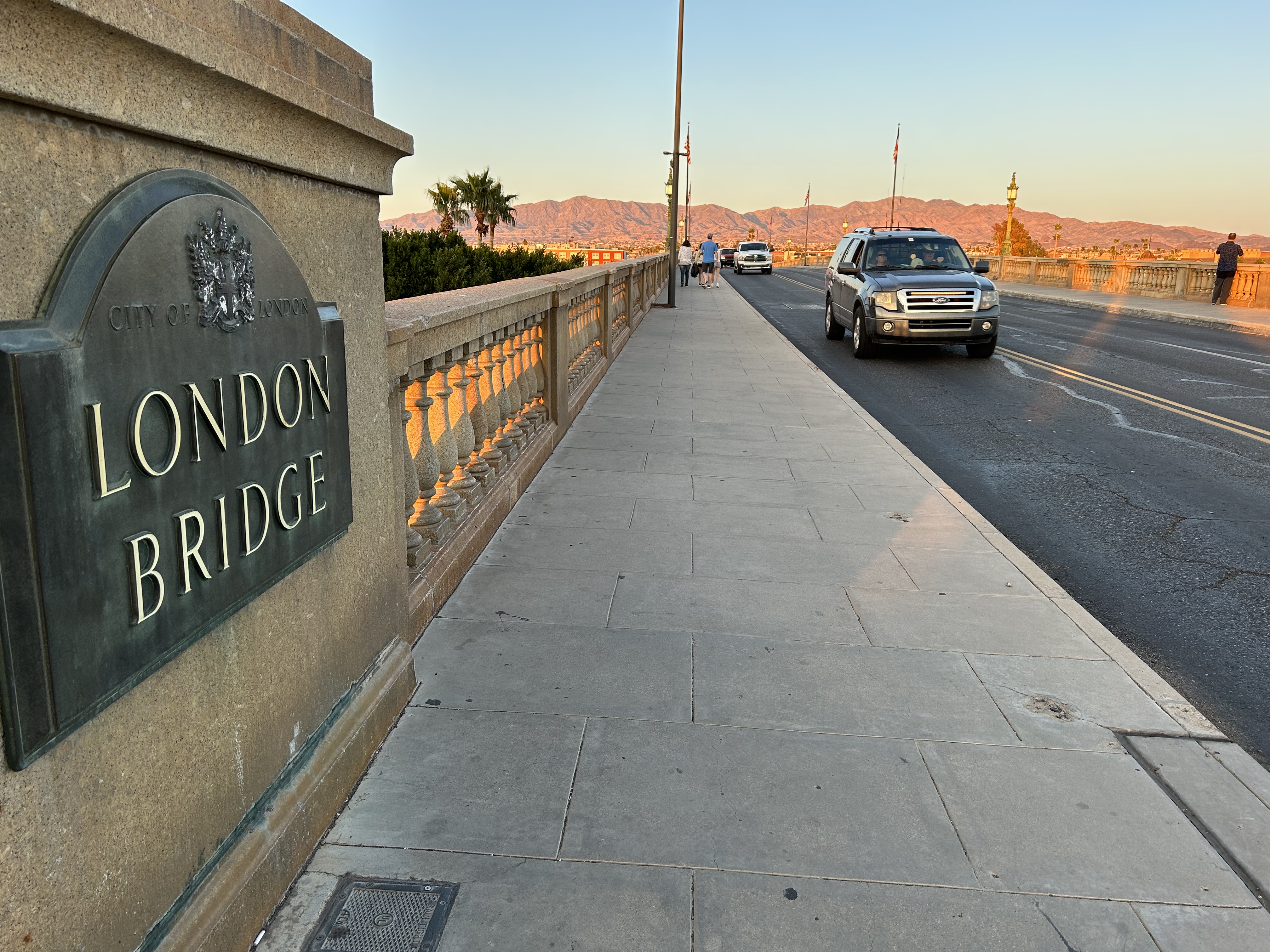 The following morning, Dianne and I had breakfast with our son and daughter-in-law and another family couple before driving back to Las Vegas to catch our flight home the next day.  Arriving in Las Vegas, we first checked in to our motel where we left our luggage, and then returned the rental car, where we caught a shuttle back to our motel.
The flight home was uneventful, though spending six-and-a-half hours in the plane heading to Maui is not either one of our ideas of having a good time.  From Maui, we caught a connecting flight back to Lihui.  However, we were both able to read a good book during the extended flight.
It was a good trip, and I am more convinced of the necessity of cherishing family relationships.
Please share your thoughts and any response you may have in the form below.

Return to SeniorHealthyLifestyles.com