Stress Busters
I was in the produce section of the grocery store the other day when a lady began to enthusiastically sneeze several times over the produce without wearing a face mask.  I was a bit taken aback and suddenly realized that I also had no face covering.  I immediately went to the car to claim it.
These are the times in which we find ourselves.  Since neither one of us is living under a rock, we don't need to be told that perennial, invasive, gut-wrenching stress has become a dominant force in today's real world.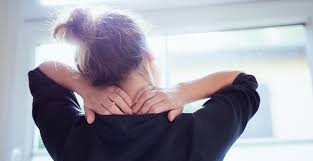 It's true that not all stress is bad because moderate amounts are necessary to function normally.  If we still have a job, we need to respond in a positive way to the jarring message with which the alarm clock jolts us in the morning.
If our former job is a casualty of the pandemic, we may well covet the "lost" stress of the alarm clock.  If our job remains, gratitude would be appropriate.
Dealing With Our New Reality
Someone once said that life generally falls into two categories: 1) Things I can control, and 2) Things I cannot control.  I try to focus my attention on number 1 and ignore number 2.  I have found no justifiable reason to spend time worrying about things over which I have no control.  Dealing with things I can control takes my full attention.
Additionally, I have just cut my source of worry and frustration in half!  I like that plan!
Busting Stress
We've already suggested that stress is a fact of life.  The question is, How can I be on top of stress to manage it rather than being consumed by it?  Maybe a starting place is to first determine if my source of stress falls under number 1 or number 2 above.
If it falls under number 2 above, I'm being unreasonable.  I have zero control over number 2!  It's foolish to stress over something over which I have no control!
The Best Way to Reduce Stress
The good new is, Jesus is fully aware of our stress and worry.  We can be sure He is near and eager to bring us strength and courage.  The Bible is full of His promises.  Please note below just a few of them.
1. "Cast your burden on the Lord, and He shall sustain you; He shall never permit the righteous to be moved" (Psalm 55:22). God is glad to carry your burdens and give you the daily strength you need.

2. "Is this not the fast that I have chosen: To loose the bonds of wickedness, to undo the heavy burdens, to let the oppressed go free, and that you break every yoke?" (Isaiah 58:6). It's not God's will that you should be crushed down with excessive burdens; let Him free you today.

3. "Come to Me, all you who labor and are heavy laden, and I will give you rest. Take My yoke upon you and learn from Me, for I am gentle and lowly in heart, and you will find rest for your souls. For My yoke is easy and My burden is light" (Matthew 11:28–30). Jesus will remove your heavy burden of guilt and hopelessness and give you true rest in Him.

4. "For I, the Lord your God, will hold your right hand, saying to you, 'Fear not, I will help you'" (Isaiah 41:13). God promises to support and help you through every trial.

5. "Therefore humble yourselves under the mighty hand of God, that He may exalt you in due time, casting all your care upon Him, for He cares for you" (1 Peter 5:6, 7). Just knowing your heavenly Father cares about you personally can make any load seem lighter.

6. "Even to your old age, I am He, and even to gray hairs I will carry you! I have made, and I will bear; even I will carry, and will deliver you" (Isaiah 46:4). The Lord desires to constantly support you throughout your life, with the intention of saving you eternally.

7. "He will feed His flock like a shepherd; He will gather the lambs with His arm, and carry them in His bosom" (Isaiah 40:11). The Good Shepherd will gladly bear you in His gentle arms right now.

8. "The righteous cry out, and the Lord hears, and delivers them out of all their troubles" (Psalm 34:17). If you belong to Him, God will always listen when you call to Him for help.

9. "Fear not, for I am with you; be not dismayed, for I am your God. I will strengthen you, yes, I will help you, I will uphold you with My righteous right hand" (Isaiah 41:10). Through faith His strength becomes yours, and He reaches out to keep you from falling.

10. "Bear one another's burdens, and so fulfill the law of Christ" (Galatians 6:2). When God has lightened your burdens, He asks you to do the same for others.

Why not come to Jesus right now and let Him lighten your load of stress?  Click here.
Return to Senior Healthy Lifestyles home page
Please share your thoughts and any response you may have in the form below.

Return to SeniorHealthyLifestyles.com