How Seniors Can Save Money Traveling
History assures us that winter won't last forever.  Armed with that good information, we can make plans for the not-so-distant arrival of spring and summer.  Many times advance planning can save us money while we also realize the benefits of reducing the immediate doldrums of enduring cold and dreary winter days.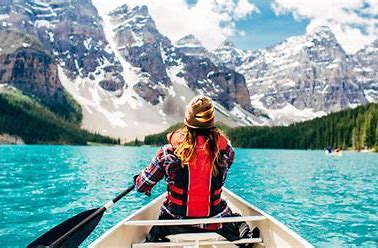 If you find the included information to be helpful, you may wish to bookmark this page. 
#1. Book Early.
Booking in advance is definitely worth it. It can save 61% on airfare and $6 to $21 on hotels.
Here are the best times to book: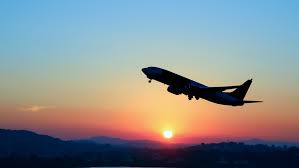 #2. Know How to Pay
If you're leaving the country, make your bank aware of your travel destinations to avoid freezes or alerts.  Learn the pros and cons of withdrawing cash from an ATM or paying by credit card.
Plan ahead for paying for currency exchanges and include those costs in your planning.
#3. Pack as Lightly as You Can.
Especially when traveling by plane.  Excess baggage can cost from $20 to $200 for just two bags.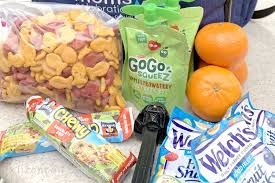 #4. Bring Your Own Snacks.
Food takes up around 16% of your travel budget.  Be sure to include a variety of foods.to keep yourself healthy.
#5.  Consider Your Transportation Expenses.
Here are some options to avoid the most expensive choices, like Uber and Taxies.
Public transportation – often the cheapest types are buses, metros, and trains.
Carpooling services – if you're traveling long-distance consider using apps like BlaBlaCar or Moovit to cut down on costs.
Renting bikes – keep fit and save money by cycling around the town.
Walking – the cheapest and the best to soak in new areas.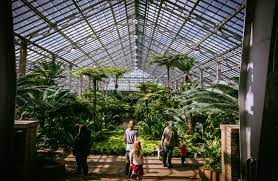 #6. Choose Free Attractions.
There are usually plenty of free attractions available to help keep the cost of your adventure more affordable.  
For instance, in Washington, D.C. there are 22 free things to do ranging from visiting the National Gallery of Art to the National Air & Space Museum. 
 From museums to zoos, parks and trails, historic sites, and more, every destination has free attractions that you can enjoy.
#7.  Find Great Deals. 
Look into: 
With today's technology, it's much easier to find the best deals.  Here's a list of over 200 locations that offer senior discounts.  
Additionally, if you purchase a Senior Pass, you can tour all of the US National Parks for a fraction of the regular cost.  

#8. Visit friends or Family.
 This is what enables Dianne and me to able to spend 3 months every year in Hawaii.  We love family!
You don't need a huge budge for a big trip when you can stay with friends and family.  In face, senior tourists visit relatives and friends more often than younger generations.  So why not spend time with your loved ones and travel?
#9. Bring Reusables.
It's never a bad idea to have your own your own water bottle and coffee cup around when traveling.  Hndaving your own water bottle means you can get free drinks from fountains, cafes, or mountain springs and having your own coffee cup often gets you discounts.
#10. Make a list of travel priorities.
There are some things that you might want to put higher on your priority list than others when planning a budget-friendly retirement trip. 
 For instance, retirement travel on a budget likely won't include splurging on five-star hotels and souvenirs, but it could include one of the two.
 Clearly laying out your travel priorities can help you organize your plans for your next trips, plus your travel budgets.
#11.  Volunteer or Learn Abroad.
Consider finding volunteer opportunities abroad in exchange for free room and board. Some even offer covered expenses like transportation. 
 Another great option is to learn abroad. Educational travel programs like Road Scholar allow you to explore the world while learning.
#12. Use Travel Rewards.
Join the 43% of adults over 65 who are participating in a travel loyalty program. Consider getting a travel rewards credit card to enjoy the benefits like booking your flights, accommodation, and attractions. 
 Some of the best US travel reward programs are:
 Later on, you can redeem these points for free flights, discounts, or cheap hotel stays. 
#13. Travel Overnight.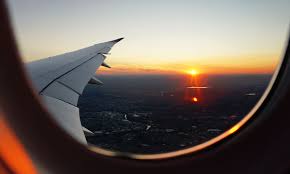 You may be able to save on a train or bus ticket by choosing an overnight route since they are less popular than flights.
 Take, for instance, traveling from Los Angeles to San Francisco. The average overnight bus ticket is $18.74 compared to the average plane ticket that goes for $99.69.
An added bonus is that you'll pinch some pennies on accommodation as well since you'll be spending the night traveling. Granted, it won't be the most comfortable sleep ever, but it can be well worth the money.
#14. Find Inexpensive Destinations.
When you're on the road, it can be hard to stick with your budget. Luckily, there are plenty of affordable destinations out there that you can travel on a dime and still enjoy yourself. 
Research destinations in advance to calculate potential costs, but here are the top five cheapest travel destinations to get you started:
India
Bosnia
Cambodia
Kyrgyzstan 
Armenia
Even better, destinations that are less touristy allow you to really immerse yourself in a different culture (which doubles as a great way to have adventurous growth experiences in retired life.
#15. Explore Group Travel.
If you're looking for a fun and affordable way to travel, you might want to consider joining other seniors on a group tour. 
 Here are some groups for retirement travel on a budget: 
You never know when you'll make a new travel buddy or perhaps a fun friend over 50.
#16.  Work and Travel.
Would you like to travel for free and get paid? Well, who wouldn't?
 Whether it's as a tour guide, teach English abroad, or a volunteer for the PeaceCorps, you can save money while traveling by working abroad.
 Another option is to become a travel blogger, like My Itchy Travel Feet or Hole in the Donut, where you can often land comped travel arrangements by covering certain travel destinations.
#17. Rent Out Your Home.
If you don't plan on constantly being on the go, real estate expenses can rack up pretty quickly and put a dent in your travel budget. Why not become a landlord in retirement? 
Depending on your lifestyle, you can choose between purchasing a vacation home or a more traditional rental property.
#18. Travel Out of Season.
The best way to see a destination is during its off-peak season. 
 Try to avoid local school breaks and religious celebrations because those are prime times that attract crowds (and raise prices).
 Case in point, a flight to Hawaii from California during the winter months can run for as low as $189, as opposed to the same flight in peak summer months can be priced around $558. A big difference, no?
  The same goes for lodging and other travel expenses once you've arrived at your destination. Off-season travel means you'll get cheaper flights, hotels, and, ultimately, more out of your trip.
#19 Get a Local SIM
Using roaming can rack up enormous bills in no time. Try to get a local sim card and use that phone plan for internet access while traveling.
If you're wondering where to get one, here's a list of where to buy local sim cards around the world.
 This way you can stay connected with friends and family back home without worrying about international roaming charges or data overages.
#20. Get Traven Insurance.
The one thing that you can't afford to do when traveling on a budget in retirement is get sick. 
 Make sure your trip doesn't end up in disaster by getting travel insurance and protecting yourself from cancellations or illness while on vacation. 
 While it is an extra cost, it's one that's more than worth it — especially when you consider the multitude of flight cancellations and delays across all airlines and locations on any given day. 
 So, it's best not to be a part of the 41% of Americans who don't travel insurance when going abroad.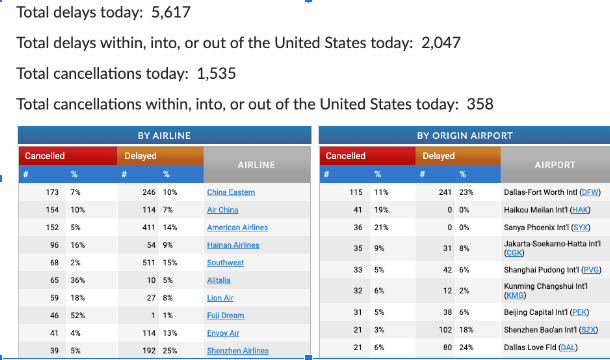 I hope you found this information to be helpful.  Now, enjoy your trip!
Thanks to https://secondwindmovement.com/retirement-travel-on-a-budget/  for information for this article.
Please share your thoughts and any response you may have in the form below.

Return to SeniorHealthyLifestyles.com