Seniors Travel "Locally"
Many seniors have the time, resources, and curiosity necessary for serious travel, and we're aware of the health benefits of physical activity. But we are also a diverse group, so not all of the senior adventures that pop up on the web or in brochures will be relevant to all of us.

The senior age range (50 and older) is far wider than that of any other group. We bring to the table a variety of life experiences, travel know-how, and physical capabilities. A friend my age (74) spent last summer doing her "usual activities"—cycling, canoeing, and backpacking in the Rockies. Other friends like to snorkel all over the world, and a retired colleague joined a cross-country cycling group. I prefer to take long walks to get to know a destination. Other seniors use their vacations to visit the best dude ranches or luxury glamping resorts.

National Parks and State Parks
In recent years, many older travelers have again opted to "roam near home," choosing senior adventures that offer many active pursuits but don't require long plane trips. The 63 U.S. national parks are superb travel destinations for seniors to pursue biking, birding, water sports, climbing, diving, fishing, hiking and wilderness backpacking, horseback riding, water sports, and winter sports. 

Lake Quinault Lodge at Olympic National Park (Photo: NPS:Aramark)
The National Park Service also administers hundreds of historic and natural landmarks, national heritage areas, and historic places, and its website offers loads of planning help, too. There you can focus on your favorite activity and see which parks support it, or you can choose a park destination and see what activities are available there. You can also find trail maps, books, and ranger advice at park visitor centers. Breathtaking scenery, interesting history, and challenging terrain can also be found at the Canadian National Parks. 

River Cruses for Seniors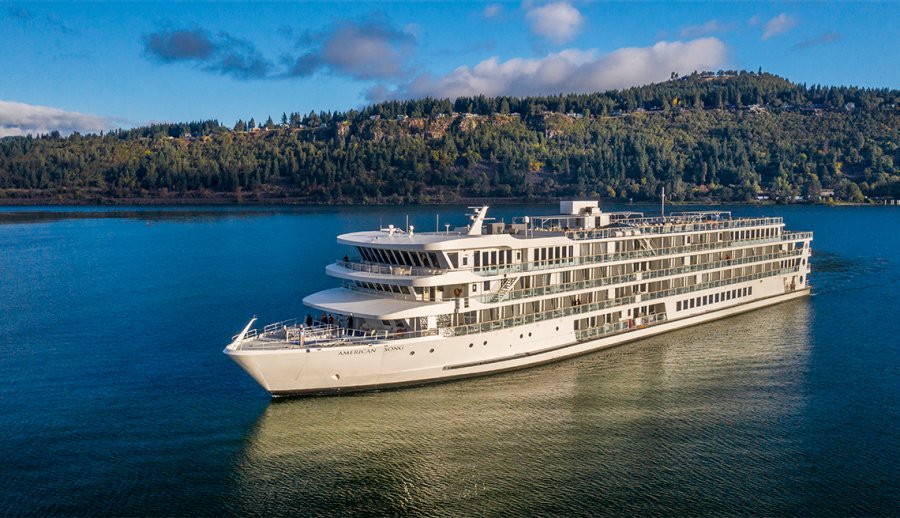 Washington's Snake River
River cruises combine the opportunity to experience many different places with the chance to easily disembark at ports offering walking, cycling, and other sightseeing options. Travelers are assigned cabins for the trip's duration and may choose not to disembark at a given stop. This makes river travel ideal for the active senior with a less active travel partner or partners.

The best river cruises offer the spectacle of ocean voyages but with all the intimacy and care of a boutique hotel. River cruises exist wherever there are rivers (conveniently, everywhere), and Travel + Leisure's writers and editors keep track of the best routes and operators. What's in a River Boat?  River boats, which can hold up to 190 passengers, are substantially smaller than ocean cruise ships—many of which can carry well over 6,000.

So, while traditional cruise ships can reach far flung destinations like Tahiti or the Arctic Circle, river boats have the ability to visit inland cities and towns, like Memphis (Egypt and Tennessee), that oceangoing ships can't.

River boat excursions also tend to be more cultural—in contrast to the adventure-oriented activities of a Caribbean or Alaskan journey—and more intimate, usually offering only one restaurant and relying on more intimate amusements, from folk music performances to language lessons, as opposed to the large-scale entertainments of traditional cruise ships.

Overall, most river cruises are adult oriented: you won't find a water park or 24-hour arcade on board these vessels. While the price tag per day is often higher than their average oceangoing counterparts, river boat passengers will find more amenities included in their base fare, like free WiFi and excursions.

Please share your thoughts and any response you may have in the form below.

Return to SeniorHealthyLifestyles.com