3 Things to Consider Before 
Moving to an Assisted Living Community

If you're getting older, you may have considered whether moving into an assisted living care facility is a good idea. You may also have heard your fair share of horror stories about such facilities. It's understandable to be wary.
There are many factors to consider before you take such a step. Let us establish the difference between assisted care facilities and nursing homes.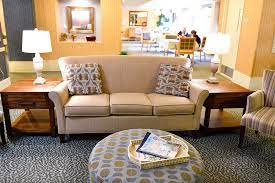 Nursing homes are for seniors in very poor health who need 24-hour monitoring. Assisted living allows seniors to live semi-independently and receive limited care in certain day-to-day activities.
An assisted living home is like a blend of your own home where you have familiar things around while having access to regular meals and the standard of medical care you might need.
Before you make a move, carefully ponder these questions:
1. Could at-home care work for now? The benefits of at-home care are that your dignity and quality of life are often better, but it can be very stressful for the loved ones providing the care. Loved ones could get exhausted and overwhelmed from carrying the burden of care.
   ● If you are getting by okay, an in-home community care worker may be all you need for as long as it is suitable. Ask your doctors for information and help.
   ● They may help you decide what your best option is now and put you in touch with some social workers who know the system and can help you navigate it.
   ● Answering these questions can also help. How mobile are you? Can you still drive? If you don't live with your family, do you have good enough relationships with your neighbors who would notice if something is wrong? Are you at risk of wandering off?
   ● Older adults who choose to go into homes while still functional and of their own volition end up enjoying a better quality of life there.
2. How can you find the best home for you? Do a lot of research. Not all facilities are the same. Don't assume that an expensive facility that looks like a resort is the best choice. Visit several facilities and observe activities, staff, and residents. Speak to the residents and their families. Pay attention to the following:
   ● How the team treats residents and visitors and how they relate to each other. Do the residents look miserable or happy? Are the residents clean and well-groomed? Does the facility smell? What's the food menu like? When is breakfast served?
   ● How do they deal with specific dietary needs? Does the facility allow a private general practitioner to consult? What is social life like? What activities are offered, and are they attractive to you? If you have a spouse, would you like to stay together?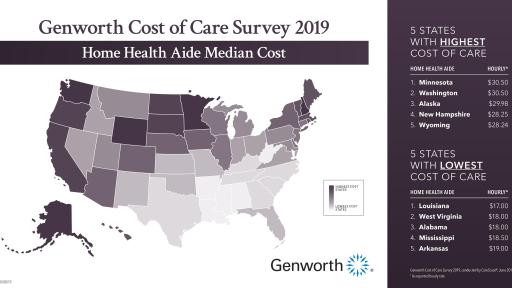 ● It is best to find a home with different levels of care to suit your needs if one of you declines quickly. Check the facility's records with the state to determine whether they neglect their residents.
   ● Is the facility pet friendly? Look at both small and large type facilities to find the right fit.
3. Consider the cost. In some countries, the government subsidizes aged care. The amount of subsidy you get depends on your income and the level of care needed. Check to see whether you have access to these resources in your country.
   ● Ask if there are any specials or discounts if you visit a facility. Some places are costly and yet lacking in resources. You may have to consider if you have to sell your home or whether your retirement income will allow you to keep living there.
   ● Consider your options at different price points. Apart from the cost advertised, are there additional charges for Wi-Fi, special activities, haircuts, or other things? Is furniture provided in the room or do you have to bring your own? What are the rules for personalizing a room?
   ● When you evaluate the cost, you may find that living in an assisted facility may be less expensive than maintaining a home, with taxes, bills, and the additional cost of having a caregiver or nurse.
You want yourself and your family to be safe, happy and cared for. That is what a CARE home is all about. If these needs aren't met, you'll always be worried and stressed.
Be patient and pick a place you will be satisfied with. Manage your expectations. With patience, you can find a community that will fit your needs and that enhances your life.
Please share your thoughts and any response you may have in the form below.

Return to SeniorHealthyLifestyles.com