Get a Handle on Your Debt by 
Learning How to Deal With Debt Collectors

If debt collectors are pursuing you for payment, you know how frustrating the situation can be. However, with knowledge and tact, you can diplomatically navigate the rough waters.
Try these strategies when you feel like you're drowning in debt and debt collectors:
1. Take responsibility to become enlightened about your debts. Rather than ignoring the statements and phone calls, take action to determine how much you owe and to whom. Call the original companies to ask for the balance due. Write down the figures.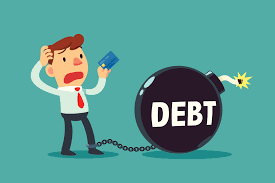 * Inquire whether the debt has been turned over to a collections agency. If it has, record the name of the collections agency.
2. Get organized. Pay special attention to the mail you receive regarding your debts. Save them in a file. Clip together those you believe pertain to a single debt.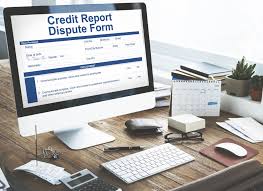 3. Dispute any bills you think you don't owe. If you receive phone calls or letters about an unfamiliar debt, send a letter to the collections agency to let them know. If you don't owe that money, you can get that cleared up:
   * Send a copy of your "proof" to the collections agency and the company that thinks you owe them.
   * For example, perhaps you bought a new washer at the local discount store but when you got home, the washer wouldn't fit in the space you planned. You returned it and received a store credit slip. So include a copy of this credit slip in your communications.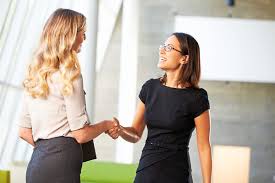 4. Be polite or at least diplomatic. Even when a caller is rude or aggressive, confidently choose to hold your tongue and temper. Let go of the negativity. It will strengthen your resolve and give you more clarity in determining your best course of action.
5. Make decisions right away about which bills you'll begin paying. Let the company know that you plan to begin paying and when.
6. Be cautious about agreeing to make payments on a large debt. In some cases, you may be better off consulting with an attorney rather than paying minimal amounts. Interest and other charges may begin accumulating again as soon as you send your first payment and cost you more money.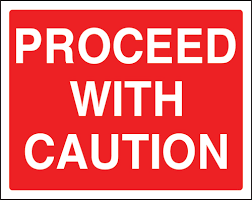 7. Get a short-term second job to earn enough to pay off a debt. Before you send the money, call the creditor and make an effort to bargain with them to get the original debt down to an amount you can pay. Having the money in hand will give you some bargaining power.
   * For example, perhaps you owe $982 to Company A. You decide to take a second job for six weeks to pay off that debt. At the end of the six weeks, you have $700. Call Company A and tell them you'd like to discuss a settlement of $625 for the entire debt.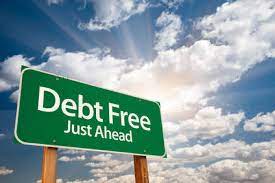 8. Pay off bills to collections agencies with a certified bank check. Companies can turn in one debt to more than one collections agency, so you'll want to have proof of your payment(s). Also, collections agencies could make an error by misapplying your dollars and then telling the creditor that you didn't pay.
Apply these suggestions and work toward paying off your debts one by one. Dispute in writing any claims from companies whom you believe you don't owe. Seek legal advice if you need extra support before beginning this process.
Yes, you can handle your debts successfully and get back on a positive financial track! Take action now and you can look toward your financial future with optimism.
Please share your thoughts and any response you may have in the form below.

Return to SeniorHealthyLifestyles.com