Relieve Pain!
Maryann Acosta (a pseudonym), was feeling not only pain, but also her frustration of dealing with so many prescriptions that were suppose to ease her pain. Instead, they left her with side effects such as an upset stomach and a general feeling of being "out of it" that made her feel even worse. 
So, she looked for ways to do something about the nagging problem that plagued her.  At last she found ways to control her pain naturally -- and that turned into a lifestyle change that led to her dropping from ten prescriptions down to three.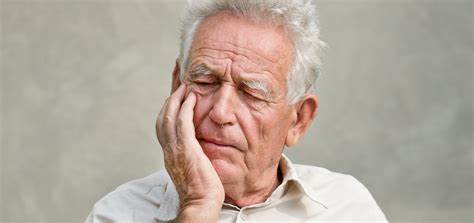 There are plenty of ways to manage pain, and perhaps even stopping it before it starts.  Let's consider a few.
Music Therapy
Music therapy can take many forms.  Some people may prefer to listen to music while others would rather perform music.  Either way, music can be helpful in reducing pain.  
"Pain and music travel along the same neural pathways," says Joanne Loewy, who oversees the Department of Music Therapy at Beth Israel Medical Center in New York City.  "In music therapy, we actually show patients ways to work with [their pain] musically.  [They may] breathe with meter and harmonic framing, or they might sing."
How to find a practitioner:  The American Music Therapy Association: www.musictherapy.org 
EXERCISE
Exercise can be a great way to manage pain.  No need to freak out here -- we're not talking about starting a jogging regimen or signing up for a high-intensity aerobics class.  None of that.  There are many low-impact exercises that gently stretch and strengthen the body and provide a relaxation response that can be powerful in managing pain.  
Simple stretching exercises can improve flexibility and help with pain control.  You may wish to try an exercise DVD at home or look for classes at your local community college or fitness center.  
MASSAGE THERAPY

 
MASSAGE THERAPY is the rubbing or kneading of parts of the body to relax the muscles and stimulate circulation. Some seniors have not yet tried it, but many of the younger generation have found it to be very helpful in relieving or, at least reducing, pain and discomfort.
 To find a practitioner go to American American Massage Therapy Association: www.amtamassage.org or (888) 843-2682
PRAYER AND MEDITATION 
PRAYER AND MEDITATION  Prayer is simply how you talk with your Maker as you would with your best friend.  Tell Him frankly how you feel and what you need.  He is eager to hear from you so there is no reason to be afraid or timid.  Go ahead and try it!
MEDITATION is quieting your mind and allowing your thoughts to move beyond all distractions.  It is also helpful to listen to God's voice speaking to you.  Studies at Harvard Medical School have shown that meditation can significantly reduce pain.  It's also helpful to change the focus of the mind to other topics other than the pain.
DEEP BREATHING
DEEP BREATHING includes exercises that encourage good breathing habits, which reduce stress and effect relaxation.  "By refining and improving he quality of our breathing, we can feel its positive impact on all aspects of our being," writes Donna Farhi in The Breathing Book.  
To relieve pain, Farhi says exhaling, rather than holding your breath, is better when anticipating a painful stimulus; stroking a painful area lightly to re-establish a connection with it; and breathing deeply, slowly, and consciously.

Return to Senior Healthy Lifestyles home page
Please share your thoughts and any response you may have in the form below.

Return to SeniorHealthyLifestyles.com