Senior Health Risks - Pay Attention!

A renewed interest in senior health risks is gaining traction worldwide for the simple reason that seniors are living longer than in any previous generation.  Couple that with the knowledge that everyone will eventually become a senior and presto, now everyone is interested in improving their health and well-being.
One out of every five Americans will be 65 by the year 2030.  As the population continues to age, risks associated with living longer will continue to increase.  As people live longer, they may develop more chronic illnesses.  Most of those illnesses are treatable, thanks to medical advances made through the years.
And still, with all of the medical progress that has been made, seniors still face health challenges.
There is no magic pill.  There may be medications to treat these conditions but sometimes those treatments also pose risks that seniors need to know about. 
Diabetes and some Diabetes Medications
Diabetes is one of the most common chronic illnesses impacting senior health risks in the United States.
People develop the illness when their blood glucose levels are above normal and the pancreas does not make enough insulin to regulate it.  People with diabetes can develop serious complications as a result of this condition.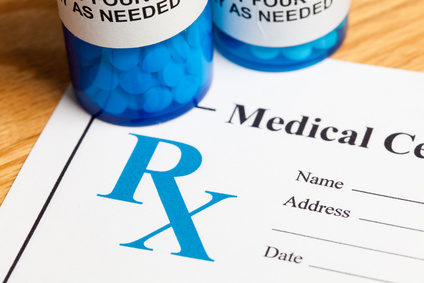 •       Adults with diabetes die from heart disease at two to four times the rate of adults without diabetes.
•       The risk for stroke is two to four times greater.
•       Two-thirds of people with diabetes had hypertension or used prescription blood pressure medicine before the onset of diabetes.
•       An estimated 44 percent of all new kidney failure is diabetes related.
•       In 2006, more than 65,000 leg amputations were the result of diabetes complications.
There are many drugs on the market that control type 2 diabetes, but they can have dangerous side effects too.  Here are some of the more popular drugs and their associated risks:
•       Actos: bladder cancer
•       Bydureon and Byetta:  thyroid cancer and pancreatic cancer
•       Janumet and Januvia:  pancreatitis and pancreatic cancer
Older adults who do not have diabetes should talk to their doctor about how to reduce the risk.  Those who have diabetes can help control it by adopting healthy eating habits and exercise routines.
Blood Thinners Linked to Serious Complications
Pradaxa is a blood-thinning medication (often referred to as an anticoagulant) that is often prescribed to seniors to prevent a stroke.
According to the Center for Disease Control and Prevention (CDC),  nearly 800,000 people have strokes  in the United States every year.  Pradaxa, a drug used to help prevent strokes by helping to prevent blood clots, easily became a best seller.  By 2012, nearly 4 million patients had prescriptions for the drug.  Pradaxa requires less maintenance than the popular blood thinner Warfarin.
Pradaxa, however, can lead to uncontrolled bleeding, including brain hemorrhages.
Transvaginal Mesh Surgery and Serious Side Effects
Surgical mesh has been used for decades to repair hernias.  In recent years, manufacturers have developed transvaginal  mesh products to treat Stress Urinary Incontinence and Pelvic Organ Prolapse in women.
Vaginal mesh is implanted through the vagina to support muscles that have been weakened after a hysterectomy, menopause or childbirth.  The transvaginal procedure was adopted as a less invasive way if implanting mesh.
Vaginal mesh can result in serious complications, including erosion and organ perforation.  Other risks include:
•       Pain
•       Nerve damage
•       Bleeding
•       Vaginal scaring and shrinkage
•       Emotional problems
•       Nerve damage
Tens of thousands of women have reported being injured by mesh and many have filed lawsuits.
Metal-On-Metal Hip Implants Blamed for Injuries
Arthritis is a major reason why older adults may have hip or knee replacement surgery.  Surgeons recommend joint replacement when it becomes clear that nothing else is helping.
Joint replacement surgery has become somewhat routine, but in recent years some implants have posed health risks.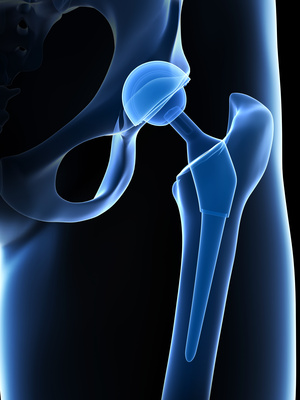 Hip implants are made up of several pieces.  A newer design called for two or more metal components – supposedly to last longer and be more durable.
These metal-on-metal joints an lead to damage to the bone and tissue surrounding the joint, loss of mobility, complications from metal in the bloodstream, pain, severe inflammation and infection.
Some medical manufacturers like DePuy, Stryker and Smith & Nephew, have recalled some of their hip replacements due to health risks.
The importance of this information is simply this:  As older people, it is important to continue to gather information that may be relevant to common health issues.  Knowing these risks to senior health and how to avoid them could help up lead a longer and healthier life.
Thanks to Julian Hills and Drugwatch for their contribution to this article.
Related Articles:

Return to Senior Healthy Lifestyles
Please share your thoughts and any response you may have in the form below.

Return to SeniorHealthyLifestyles.com