14 TRAVEL TIPS FOR SENIORS
Even in today's world, travel can be challenging for everyone.  Travel by seniors can offer unique challenges that require special responses for seniors to remain comfortable and safe.
1. MANAGE MEDICATIONS
No matter how seniors travel, by boat, plane, or train, it's important that we keep several days of medications nearby.  It's particularly important when traveling by air because flight delays or lost luggage can problems in taking medication on schedule.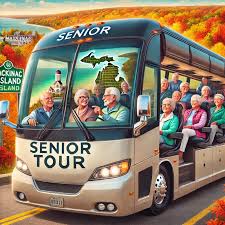 2. Stretch Your Legs
Long flights or train travel can cause problems because of being seated for long periods of time.  Such lack of movement can trigger deep vein thrombosis caused by lack of movement.
.A serious risk for senior travelers is deep vein thrombosis brought on by lack of movement. On long flights and train travel, try an aisle seat which makes it easier to stand, stretch and use the restroom.
3. STAY HYDRATED
It's easy to become dehydrated when traveling.  Flying at high altitudes puts everyone at greater risk of dehydration.  It's a good idea to keep a small bottle of water to sip while traveling.  Carrying a plastic bag of snacks or energy bars saves money and meets the need to take some medications with food.
4. KNOW TRAVEL DETAILS
When waiting for the arrival of loved ones by land, sea, or air, be aware of their itinerary.  Know flight departure and arrival times and gates, terminal maps, etc. to avoid unexpected surprises.   When arriving by car, keep an eye on weather conditions and check with AAA for major road construction along the way.  Be aware of how to use GPS navigation available on phone apps and some vehicles.
5. PACK LIGHT
The goal is to pack everything a senior needs in a rolling suitcase plus a medium-sized over-the-shoulder carry-on. For domestic travel, encourage seniors to pack even lighter because anything they need should be available at their destination. Heavy bags and too many of them can contribute to lifting injuries and even falls. Lighter is better.
6. BE PREPARED FOR TSA RULES
Be aware of TSA procedures regarding medical conditions that can set off alarms, such as surgical hip and knee implants, or be seen in scans such as prosthetics or infusion ports. To avoid delays, get a physician's statement or the device's description card and make sure the senior carries that documentation.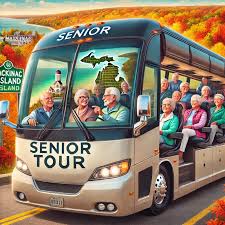 7. LOOK AT THE TRIP REALISTICALLY
Take a look to see if the destination can handle health emergencies and whether the senior can handle the rigors of the trip.  Many foreign countries don't provide the same level of care or promote easy access for seniors. Before making the leap find out what potential challenges the destination poses.
8. GET THERE EARLY
Encourage seniors to get to the airport or train station with time to spare so they aren't rushed through the terminal. Avoid long walks by arranging for a wheelchair or assistance ahead of time. Airlines can usually set this up when trips are booked.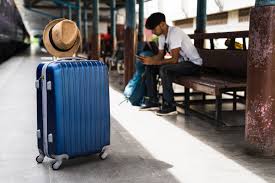 9. DON'T LUG YOUR LUGGAGE
Unless seniors are traveling very lightly, they probably need help with their luggage. Have them get a porter or wait for the family to arrive at the luggage point. If driving, ask them to pack a smaller carry bag that they can take into a hotel mid-trip so you don't have to haul an entire suitcase in and out of the hotel.
10. BEWARE OF FREE WI-FI
Seniors aren't always computer savvy; if free Wi-Fi is available in a location, they may use it without verifying the source. Advise them to avoid accessing private documents or online banking information when connecting to free Wi-Fi.
11. MAKE DOCUMENT COPIES
For senior travelers heading to foreign countries, it's a good idea to bring copies of all their travel and identification documents. If a passport or wallet is stolen or lost, extra copies in hand can help speed up assistance at the consulate or boost your chances of being able to board a plane. Scan their documents before the trip to create digital copies that you can email from home.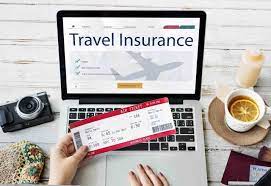 12. FIND SENIOR DISCOUNTS
While they may not actively promote them, many places from museums to the airlines may offer senior discounts. Carry passports and ID to take advantage of lower prices and don't be shy about asking staff.
13. STRONGLY CONSIDER TRAVEL INSURANCE
There are plenty of options for travel insurance but it's a worthwhile investment because they may need it if there's a medical emergency. Find out if a senior's medical insurance works overseas and remember that Medicare is not valid outside the U.S. except in limited circumstances.
14. CONSULT WITH A PHYSICIAN BEFORE TRAVELING
Prior to any big trip, seniors should get a medical check-up especially if they have coronary heart disease, hypertension, a chronic condition, or recently had surgery. Talk about health concerns and if they are traveling to a foreign country make sure seniors are vaccinated against infectious diseases they may be exposed to on the trip.
Please share your thoughts and any response you may have in the form below.

Return to SeniorHealthyLifestyles.com