Loneliness 
"Loneliness is the leprosy of the modern world." ~ Mother Teresa
Loneliness is real, but it is not uncommon. The Bible says that some times are better than others, but apparently, no time is intended to last forever. Loneliness can affect anyone at one time or another.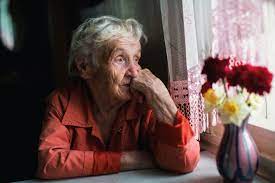 Loneliness is often associated with a lack of companionship or a narrow social network, but it's much more. It is a complex emotional and mental phenomenon that can end up in a feeling of abandonment. Remember, loneliness is a feeling triggered by a memory of pain or danger and includes painful and sometimes even scary thoughts.
Create Genuine Human Connections
Making time for relationships is essential. There may be work, studies, and other important priorities, but if you don't spend time with the people that matter, you will slowly end up alone. Everyone may be busy, but people won't wait for you until your other priorities are set right.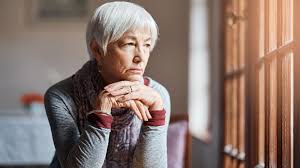 When you feel lonely, the best way to feel better is by talking to someone and spending time with them. There will always be time for other things. When you surround yourself with people you love, you will never feel alone again.
Indulge in Activities That Make You Happy
We all have little things that make us happy. When you feel down and depressed, engage in healthy activities that rejuvenate your body and mind. You can fight depression by immersing yourself in some joyous hobbies, especially when you have some good company. When your mind is busy, it has no time to feel alone. Even meditating can help relax and soothe the mind.
Stop Making False Assumptions
Our minds can sometimes deviate from thinking negative thoughts. We start creating self-centered stories and assume everything is wrong around us. It becomes an emotional habit and can lead to depression.
Don't take rejection personally or assume that the other person has some ulterior motive. Everything is not about you! Trying to understand how others feel can help avoid misunderstandings.
Explore and Learn New Things
If you feel alone at times, try to spend your time learning something new. The world is full of mysteries, and there is always something new to learn.
Go and find something to explore or head on an adventure full of exciting things to learn about. That way, you will be able to overcome loneliness easily. You can also volunteer or explore a new hobby to drive away any negativity.
Don't Let Failure Bring You Down
Sometimes, we tend to set unrealistic standards and goals, which may be difficult to achieve in the short run. Everyone faces a low point in his/her life, but don't let that bring you down. Try again and try harder, but if you give up and distance yourself, it can lead to depression.
When we feel rejected or experience failure, we often feel lonely and isolate ourselves because we assume we aren't good enough. Fighting that feeling and trying again can lift your spirits.
Depression and loneliness can make us very self-focused, and it isolates us even more. The main thing to remember is not to give up. Just do things you love, keep yourself busy, and indulge in activities that make you happy. Or even better, talk to people because someone else might just be going through the same.
By making new friendships or learning something new and exciting, you can give yourself an emotional boost. Don't get comfortable in loneliness because it can take away your happiness. The only way to overcome loneliness is by facing it and doing things that can help you get out of it.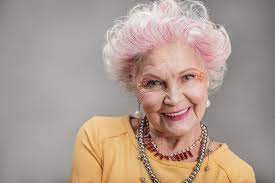 The bottom line for me is to realize if I am feeling lonely, I'm being self-centered. I don't like feeling self-centered. It feels selfish and I don't want to be selfish. My best cure is to look for ways to help someone else. That gets my mind off me and thinking about someone else, and my joy again returns.
It has also been my observation over the years that the happiest people are the people who direct their attention and energy outside of themselves and find ways to benefit other people.
The Bible addresses issues of loneliness as human emotion. In Psalm 38:11 David writes, "My friends and companions stand aloof from my plague, and my nearest kin stands far off."
Again, in Psalm 27:10 David says: Though my father and mother forsake me, the Lord will receive me.
Romans 8:38 also assures us that the love of Jesus will never forsake us. 38 For I am convinced that neither death nor life, neither angels nor demons,[a] neither the present nor the future, nor any powers… Good news indeed!
Please share your thoughts and any response you may have in the form below.

Return to SeniorHealthyLifestyles.com