How to Overcome Loneliness and
Develop an Optimistic Outlook on Life
You probably believe we are more connected today than at any other time. You are right. We are more connected in our ability to instantly find answers, chat with anyone anytime, and have a vast amount of information at our fingertips.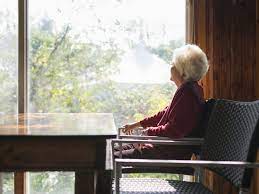 But here's the irony. We simultaneously feel increasingly lonely as we become more connected through social media, video calling, and messaging. So even though we may use technology to feel more connected, it may make us feel lonely.
We connect because we want to tell others about how much fun we were having, what a great experience we had, or how delighted we were. We often share this in hopes that others will feel the same way. In the process, other people are connected and vice versa.
But here's the nail in the coffin for many of us: On social media, where we feel safe and accepted, what people expect from us quickly rises, and in return, it's a lot harder to meet them.
Ways to Overcome the Dreaded Feeling
and Develop a Positive Outlook
1. Live in the present moment. We tend to think of the past or the future and obsess over what has already happened. The happy moment you remember at the end of a day was actually in that moment, and technology might end up robbing you of the feelings of that moment.
   ● How can you create joyful moments now, at this moment?
   ● Ask yourself, "What do I have today that I didn't have a year ago?" This practice can help you feel grateful for what you currently have rather than lure you into feeling lonely.
2. Connect with people in real life. In our digital world, we tend to believe what people say about us without actually having them in front of us. A person can make you think that they are successful and social, but they may not be in reality.
   ● To make matters worse, we often compare ourselves to this fake reality, resulting in negative emotions.
   ● Connecting with others in person rather than on social media will help you understand them as they really are.
3. Get out and do more with others. Face-to-face social interactions can reduce the risk of depression and lighten our mood. Activities like sports, dance, and singing are great ways to maintain social interactions outside your home.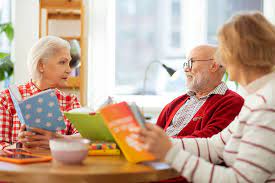 ● When you engage with people, you focus on something other than your loneliness.
4. Don't focus on yourself too much. It's easy to think we don't have enough, or we are not enough. Your friend got a new car. Another acquaintance bought a new house. Your long-lost friend got a new job with a good salary. Then social media shows you post after post of unrealistic, Photoshopped images.
   ● The result? You begin to focus on how far away the image is from how you were at the end of the year. Avoid comparing yourself to others.
   ● Focus on what you can give. You could practice singing, dancing, or playing an instrument. You could also join a volunteer group. These activities encourage you to share more of yourself and ultimately help you feel less lonely.
Many groups of people face feelings of loneliness. They all have many of the same underlying issues, despite looking different. It's not just one thing that causes them to feel lonely. It's a complex set of attitudes and fears about being alone - separate from others.
It's crucial for you to feel strong about yourself.
Be careful not to get stuck in negative feelings. Those feelings are destructive and can cause you harm or prevent you from experiencing a whole life that satisfies you. Live more in the real, physical world and create happy memories in the present moment. You'll be glad you made this change!
Please share your thoughts and any response you may have in the form below.

Return to SeniorHealthyLifestyles.com