Senior Online Dating
I have severe reservations about online dating.  I have tried it, as has my wife.  I am including this research because many continue to try it.  We spent hundreds of hours on WhatsApp before we actually met together.

If you're a mature single thinking about trying online dating, you have lots of company. Users over 55 are the fastest-growing segment of the digital dating world.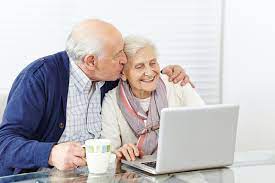 Still, you may have concerns about whether you'll meet anyone compatible and how to stay safe while interacting with strangers. You may also feel overwhelmed by your choices if you've started looking at the variety of websites available and the millions of profiles they contain.

The truth is internet dating has worked for many couples, including seniors. Take a look at these ideas for searching for a mate online.

Dealing With the Logistics
    1. Pick a site. Explore your options, from the largest industry players, such as eHarmony and Match, to smaller sites designed exclusively for seniors, like OurTime. There are also niche sites for horse lovers, attorneys, and more. Choose a free or paid service.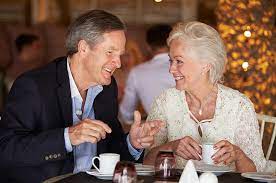 2. Create a profile. Spend some time to make a memorable and accurate description of yourself. Ask friends what they like about you and figure out what qualities you're searching for in a partner. Avoid clichés, like taking long walks on the beach.

    3. Upload a photo. Take off the hat and shades for at least one clear full-length photo of yourself alone. Smile and pick interesting settings that showcase your personality.

    4. Reply graciously.  Or, not at all.  Your call.  Acknowledge each user that contacts you, even if you're not interested in dating them. Let them know that you appreciate their reaching out and wish them well. The exception is if they say something creepy or ask to borrow money. In that case, you can just report them to the administrator.

    5. Talk by phone. Chat on the phone or set up a video call before meeting face to face. You may like each other even more or you may find that they're quite different from what their profile said. Use your cell phone so you can avoid revealing your home address.

    6. Meet in public. Coffee dates or an inexpensive daytime activity like visiting a museum are excellent options. As an extra precaution, tell a friend or family member where you're going.

    7. Adjust your privacy settings. Check your social media accounts to ensure your private information is secure. Taking reasonable precautions is less controversial than running background checks on potential dates without their knowledge

Enjoying the Romance
    1. Assess your readiness. Ask yourself why you're considering online dating. You're more likely to be happy with the process if you want a relationship for your own reasons rather than trying to satisfy the expectations of family and friends.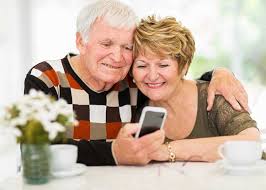 2. Be flexible. As you develop your criteria for a partner, distinguish between items that are genuine deal-breakers and those that are more negotiable. Setting fewer restrictions will give you more potential candidates, yet will increase your risk.

    3. Make friends. While finding a romantic partner may be your top priority, you could find other forms of companionship along the way. Maybe you'll meet someone to play bridge with or go to the movies together.

    4. Pace yourself. You may make a special connection right away or it may require many dates. If having a relationship is important to you, it's worth investing the time and effort.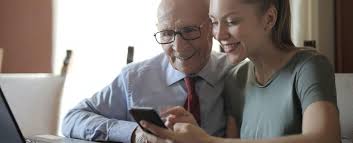 5. Seek support. Your family and friends can help you to stay hopeful and resilient. Ask them about their own experiences with online dating. Let them know when you need encouragement or advice.

    6. Have fun. Enjoy making new contacts and trying different activities. Give yourself credit for taking a risk and broadening your experiences.

More than one-third of marriages start online, so internet dating can be an effective way to find romance for any age group. Keep an open mind and protect your privacy while you use your computer to search for a mate.

Please share your thoughts and any response you may have in the form below.

Return to SeniorHealthyLifestyles.com