Spoken Words
"A word fitly spoken is like apples of gold in pictures of silver."
Proverbs 25:11
Spoken words.   Has there ever been a time in your life when spoken words  were given in a very special and meaningful way, and you received a consequential boost of vitality and encouragement to continue forward?
Maybe you have had the opportunity to be the person who was able to inspire a fellow traveler with new tenacity to keep fighting and stay in this game we call living from day to day.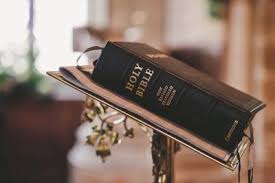 Personally, I don't often give much thought to this question, but I stumbled across Proverbs 25:11 recently, and it got me thinking about how my words affect others.  My first conclusion is that it should matter what affect our words have on other people.  
Effects of Spoken Words
If our words to other people have no effect on them at all, what's the point of even speaking them?  Do we speak them so we will somehow feel better?  What virtue is there in that?  Isn't that just self-talk? There probably is a place for self-talk, and maybe Proverbs 25:11 relates to that too, but we're considering our inter-personal communications here.
Maybe a reasonable way to consider the effect or our words on others is by beginning to consider the effect of other people's words on us.  The source of the words I hear most frequently is from my wife, Dianne.  I cherish her words because they clearly demonstrate to me that she loves me.  Her words are reinforced by her actions, which say the same thing!
Words Are Powerful
Words from our spouse, friends, acquaintances, boss, child(ren), or someone else also affect us one way or another.  Have you ever seen someone "fly off the handle" before engaging their brain?  It's a pretty sure bet, someone got hurt by that outburst.  The words themselves hurt and probably also the knowledge that others witnessed the demeaning outburst also hurt.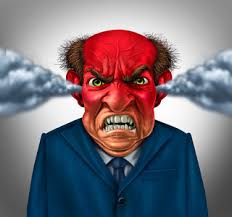 So, when the dust settles and the event is just an unpleasant memory, what should we consider to be the takeaway from that event?  The receiver of the outburst has some evaluating to do.  Determine the validity of the words and plan a response to them.
The speaker should also replay the event in his/her mind and conclude if he/she chose the best time/place/environment to speak the words. and if the words were spoken in the correct spirit or tone of voice.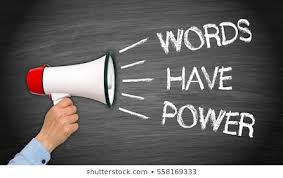 "Words are singularly the most powerful force available to humanity," according to Dr. Hyder Zahed, in the the HuffPost. HuffPost.  
He goes on to say, "Words have energy and power with the ability to help, to heal,  hinder, to hurt, to harm, to humiliate and to humble."
Maybe the most discomforting aspect of words is this: Once spoken, they cannot be retrieved!  Let's do our best to choose our words with care and think before we speak!
Return to Senior Healthy Lifestyles home page
Please share your thoughts and any response you may have in the form below.

Return to SeniorHealthyLifestyles.com