Senior Travel Destinations 2
Telluride, Colorado
Many years ago, several decades actually, I used to live in Cortez, Colorado, in the southwest corner of the state near Four Corners, the only place in the US where 4 states join together; Colorado, Utah, Arizona, and New Mexico.
Cortez, Main Street
The climate in Cortez was greatly to my liking, probably because of it's elevation of just over 6,000 feet.  I could be on the playground with my school kids with snow on the ground and I was comfortable in a short-sleeve shirt in the winter!  However, even a gentle breeze quickly made it very uncomfortable.  The summers were also warm and comfortable.  All four seasons were unique.
One of the benefits of living in Cortez is that is it relatively close to Telluride, about 76 miles or about a 2-hour drive.  To my way of thinking, Telluride is a spectacular place to see.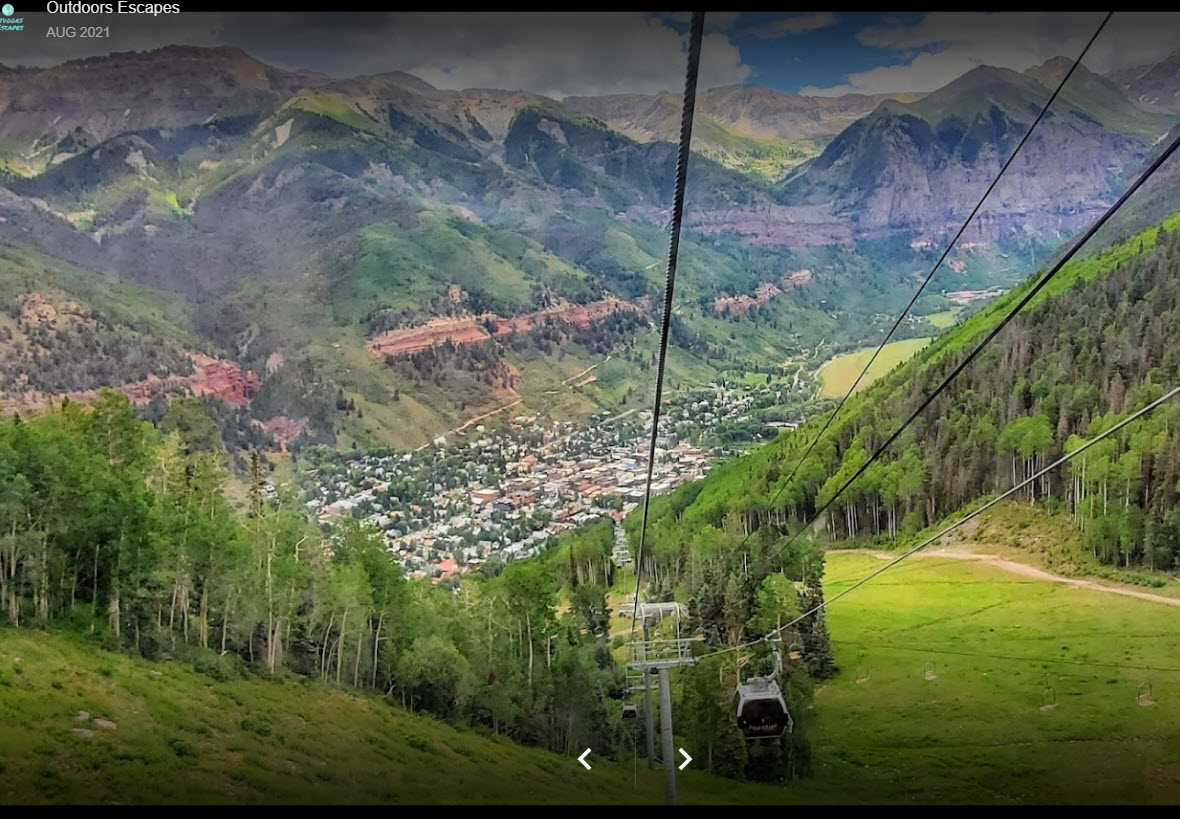 View of Telluride,Colorado
Several years ago, Telluride was voted the number 1 ski area in the United States.  Many trails offer great skiing for any skill level and the scenery is fabulous.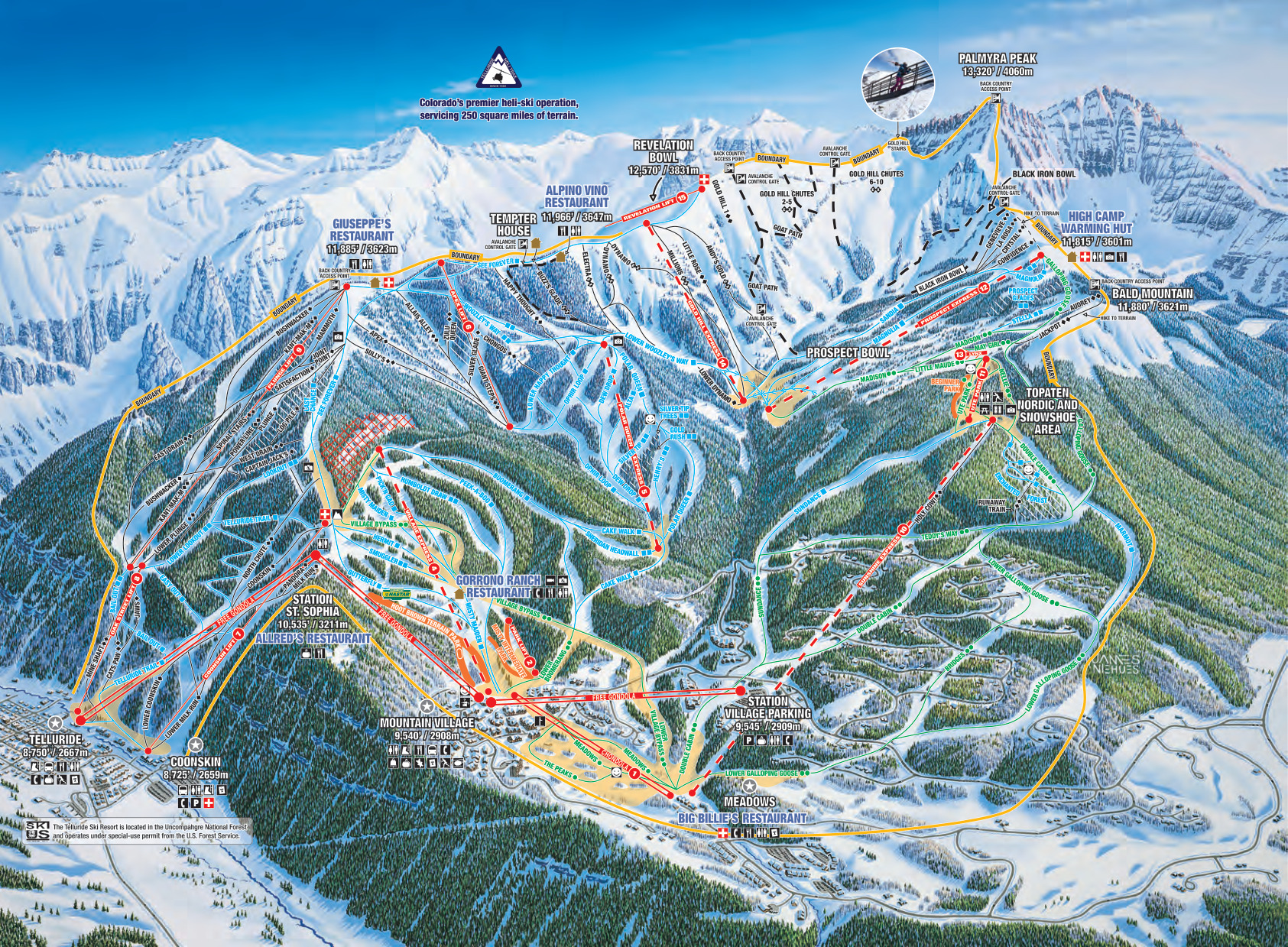 Map of ski trails of Telluride.
Additionally, the colors of fall offer a beauty all of their own.  The colors transfer from green to brilliant gold and yellow.  Typically the colors last from mid to late September and last for about three weeks.  

Fall colors of southwestern Colorado.
A Four-Wheeler Paradise
The rich mining heritage of the mountains left a legacy of intertwined jeep roads, providing access to some of the area's highest mountain passes. Travel to Telluride's high country to view beautiful mountain vistas, alpine lakes, waterfalls, wildflowers, ghost towns and mining ruins. From moderate overpasses to extreme roads, there is nothing like a 4x4 adventure ride on some of Colorado's most breathtaking mountain roads!
Tour Imogene Pass, one of the most popular mountain passes, connecting Telluride to Ouray or explore one of the many other off-road routes such as Bridal Veil Falls, Last Dollar Road, Ophir Pass, Alta Lakes or Black Bear Pass (one way East to West, advanced drivers only). 

 Choose from a full-service guided adventure or rent a 4x4 vehicle for a self-guided trip. Mountain driving experience is highly recommended for all visitors venturing out on their own.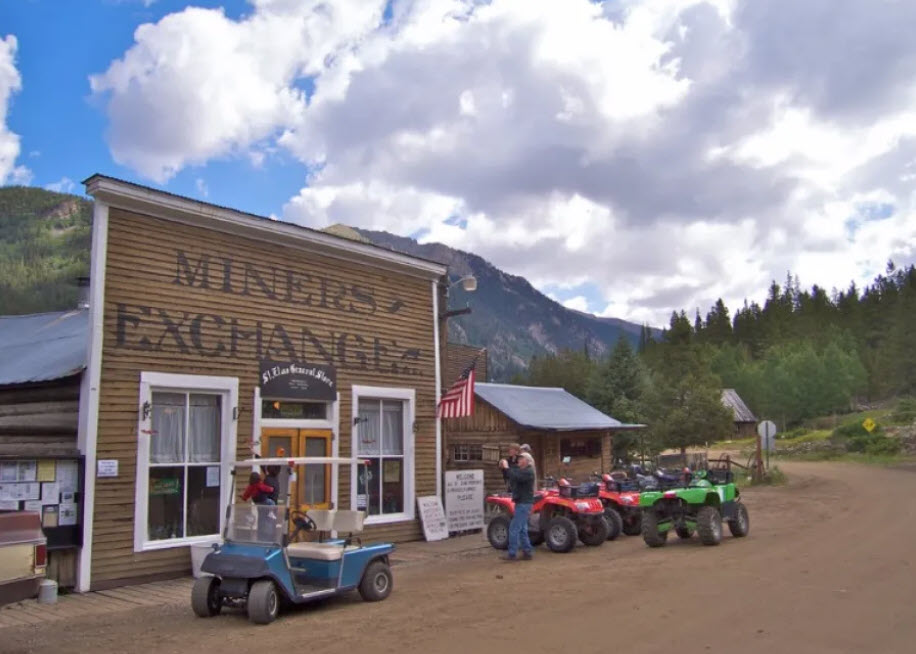 Old mining town.
There are several trails to hike or take a 4-wheeler tour to take in the views of grandeur.  Here are some possibilities:  Lizard Head Wilderness,  Ridge Trail, Telluride Trail. 
Jeep Rentals
Telluride Outfitters and Colorado 145 rent jeeps. Be aware of runners, hikers, and mountain bikers while driving. Before you embark on a 4 x4 adventure, please check the status of mountain passes.

Trails
Bridal Veil Falls (4.2 miles one-way to top of falls)
Alta Lakes (5 miles one way)
Black Bear Pass (3.6 miles one way from Red Mountain Pass to Bridal Veil Intersection)
Illium Road/Ames (6 miles one way)
Ophir Pass (6 miles one way from Hwy-145 to top of the pass)
Tomboy Road, Town of Tomboy & Imogene Pass (5 miles to the ghost town of Tomboy)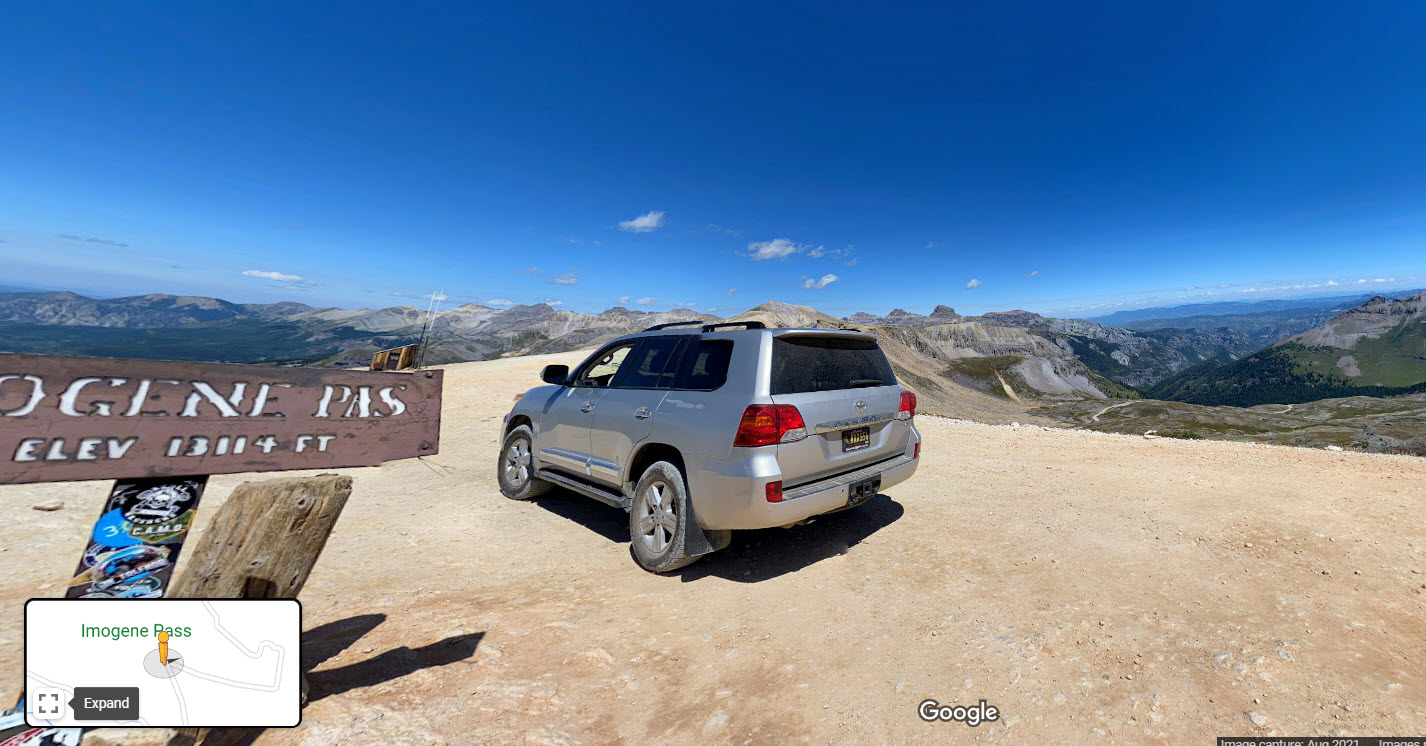 Imogene Pass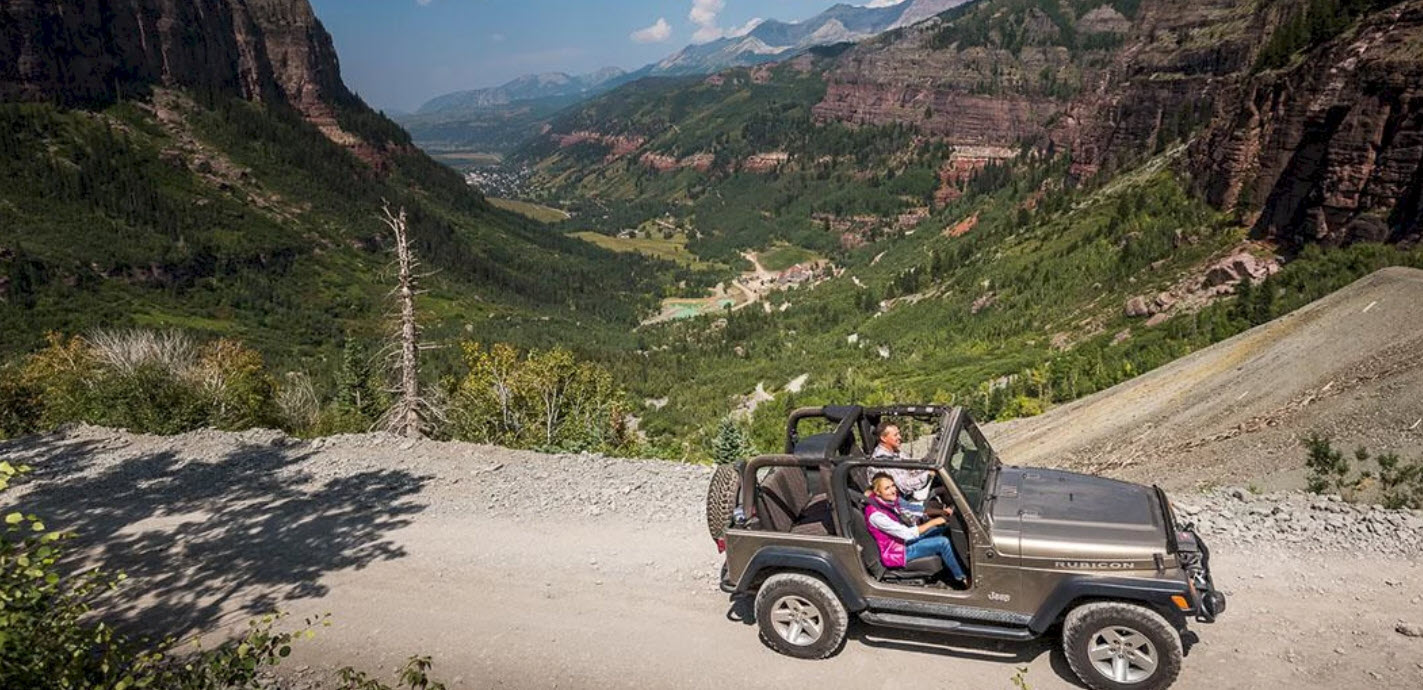 Black Bear Pass
I like places like Cortez and Telluride because I am attracted to their small-town atmosphere and more relaxed settings.  I am happy to cede the large cities to someone else.  If you have a similar outlook and enjoy the outdoors, your would probably greatly enjoy exploring the western slope of Colorado.
Please share your thoughts and any response you may have in the form below.

Return to SeniorHealthyLifestyles.com